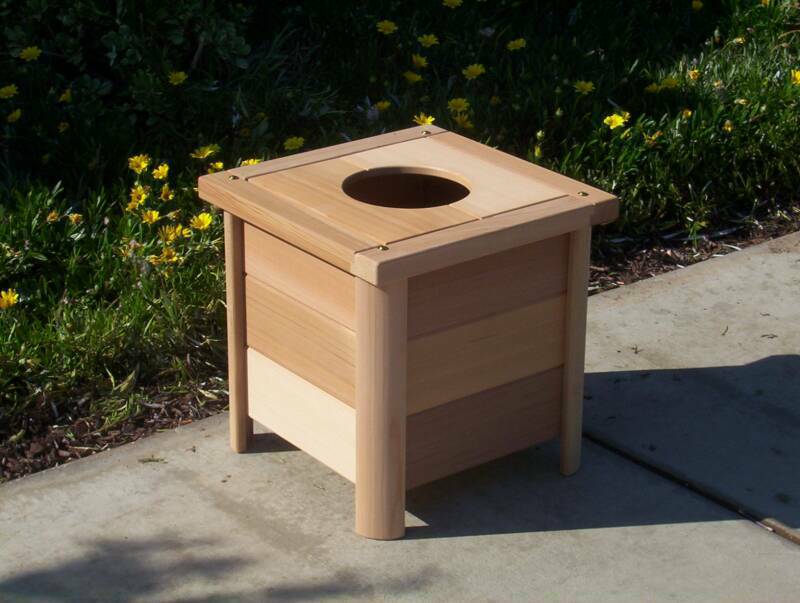 California Planter

Overall Dimensions > 18 1/2" wide





  18 1/2" deep




  18" high
Inside Dimensions > 14" x 14" x 14"

Removable Lids

The California Planter's size will accommodate a

5-gallon store bought plant or tree.  Adding the removable lids provides a finished look without having to plant directly in the container.  Because the plant or tree remains in its container, changing plants can be done easily and conveniently.